Huge Energy Savings for Healthcare Client
By addressing all three pieces of the energy equation (supply, demand, delivery) CE was able to solve power surge demand spikes and deliver price certainty and savings.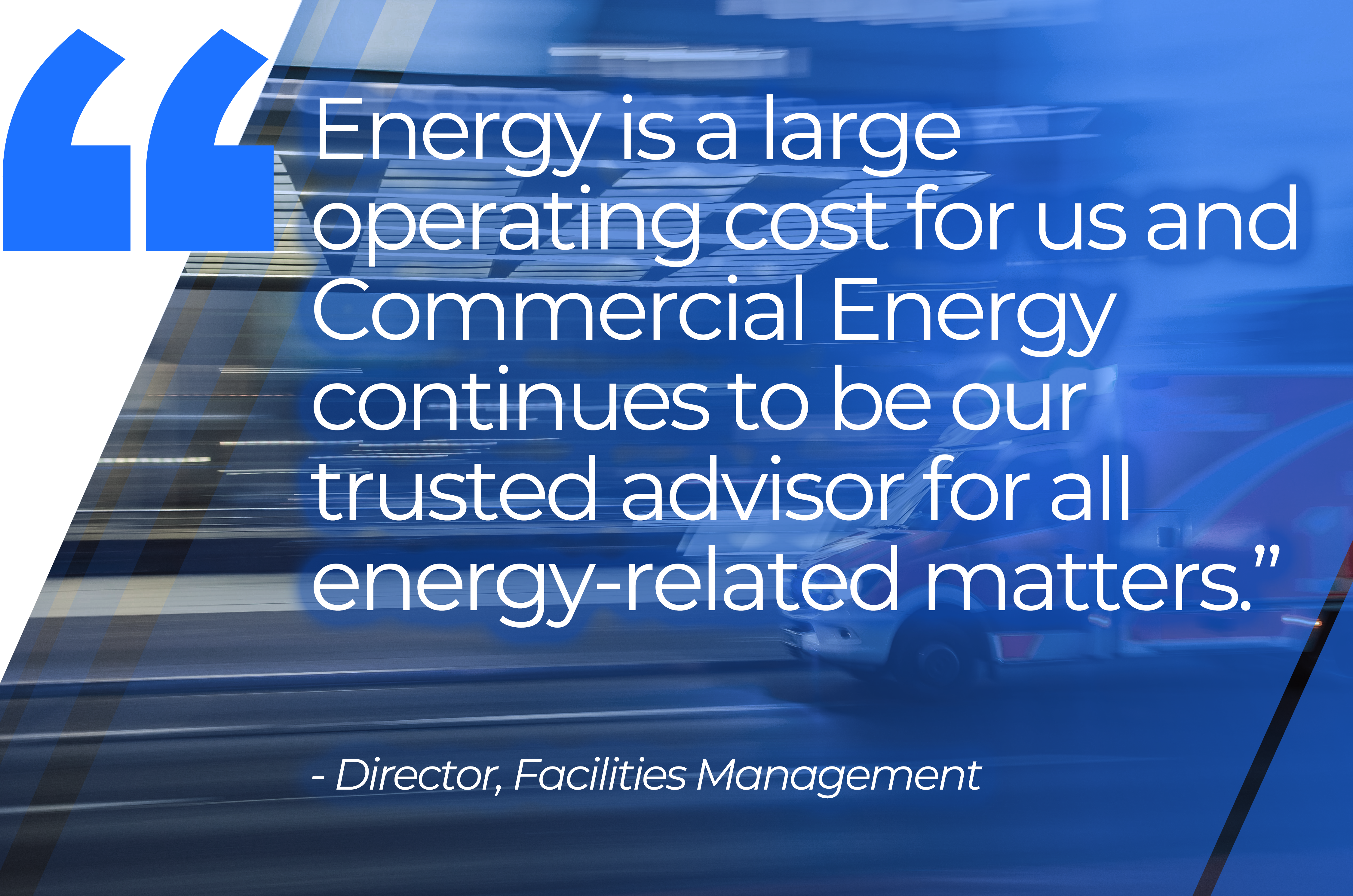 Healthcare Energy Problems
The healthcare client was experiencing power surges lasting 15–30 minutes that were disabling the hospital's cogeneration system, causing 700kW+ electrical demand spikes, resulting in a monthly max demand charge from the Utility of over $11,900.
Energy Supply Improvements
Strategic planning which resulted in reduction of natural gas procurement by 24% over four years
Hedging of natural gas supply costs to generate predictable annual electricity savings (aka Spark Spread) via their cogeneration plants totaling $437,562 in 2017
Annual entry in Direct Access lottery and evaluation of Community Choice Aggregation for electricity procurement
Via CE360 InSite's ongoing monitoring, future demand spikes are easily identified through weekly email updates.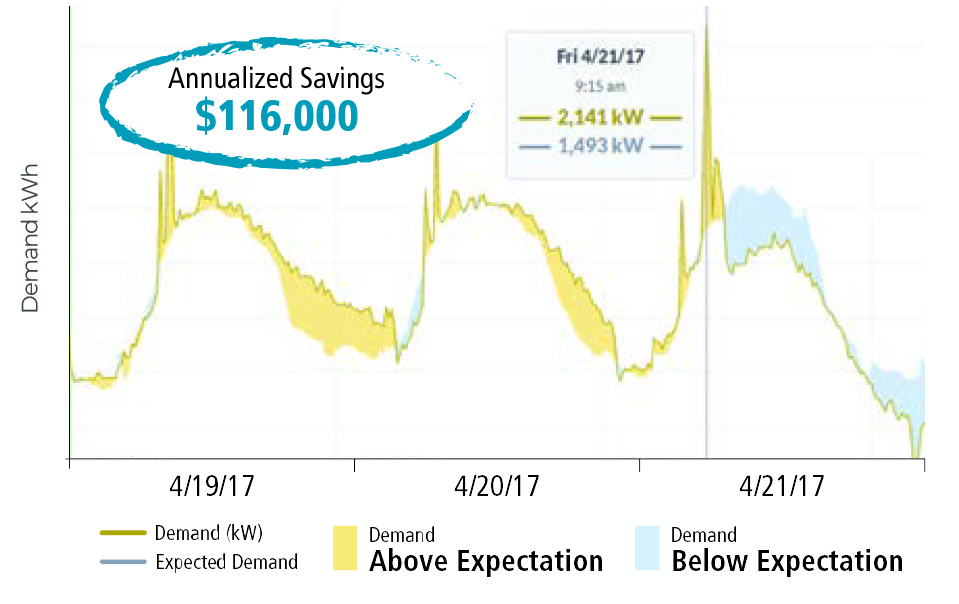 Energy Delivery Improvements
Migrated natural gas and electricity meters to optimal rate categories, providing $51,372 in first-year savings
Identified a utility error with their natural gas delivery rates, resulting in first year savings in excess of $349,000
Advised and assisted in moving to Non-Core natural gas delivery rate status, resulting in 1st year savings of $84,475
Energy Demand Improvements
By implementing and monitoring CE360 InSite, we identified a utility capacity exchange error, which resulted in avoided utility electricity demand charges, saving on average $9,084 per month
Evaluated a Microgrid project and in turn developed feasibility studies for onsite generation, which resulted in a PPA agreement for a 370kW garage roof-top solar project, with first year reduction of 583,137 kWhs, which will deliver utility bill savings over the term of $437,423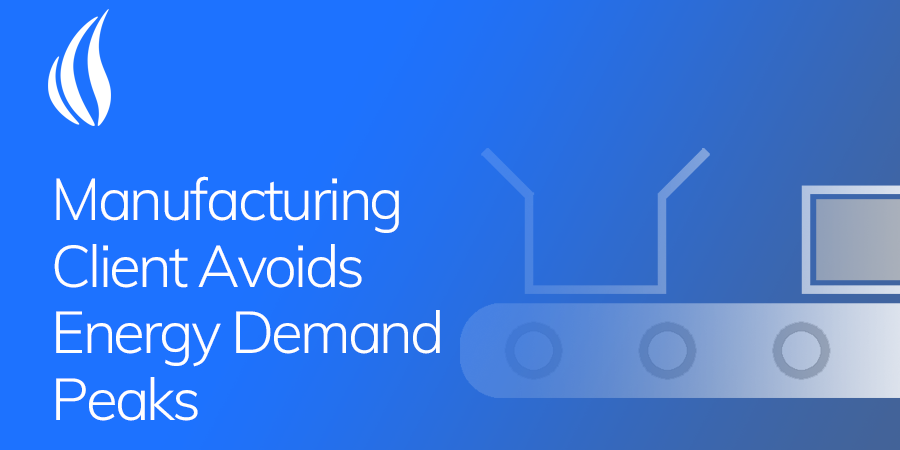 Manufacturing
Expensive peak demand charges solved with real-time metering for instant visibility, proactive demand alerts, and big data energy analytics for rate optimizations.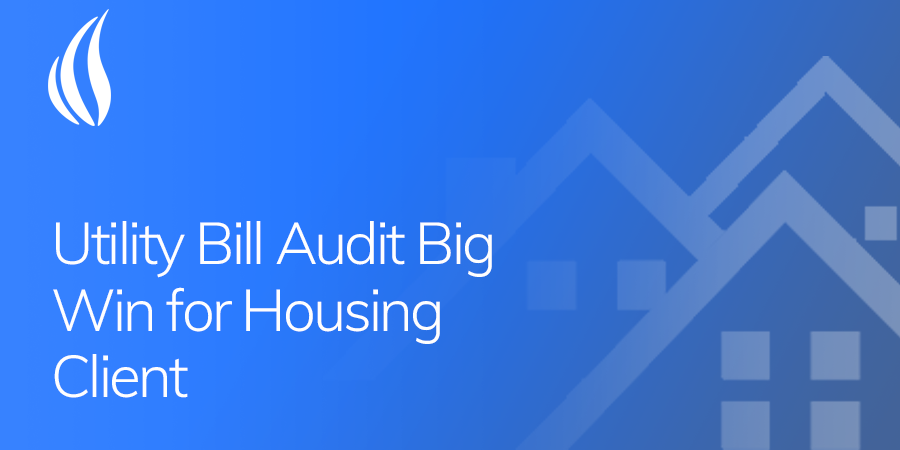 Housing & HOA
A nonprofit community housing client that serves thousands of the most vulnerable San Francisco residents teams with Commercial Energy to get energy costs under control.