The Commercial Energy Story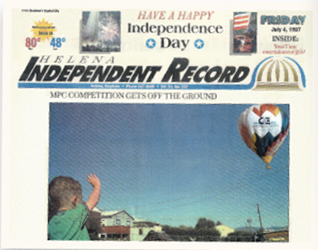 Commercial Energy Founded
Ron Perry and Barbara Ranck-Perry founded Commercial Energy May 1, 1997, in Cut Bank, Montana. They watched the statewide utility Montana Power use their monopoly power to wring pennies out of local producers such as their own Ranck Oil Company at a time when energy prices had never been lower (until 2020). Ron's two year advocacy to the Montana Public Service Commission on behalf of the Northern Montana Oil and Gas Association resulted in a Joint Stipulation allowing 200 businesses to choose a gas supplier other than Montana Power beginning Nov. 1, 1997.
By the end of 1997, Commercial Energy exceeded its audacious goal of earning the trust of 40 initial businesses, 20% of the eligible market! The next year those customers asked us to provide their electricity as well, so the logo was updated and our growth in Montana was breathtaking.
2000
Power Crisis - The Perfect Storm in the Western US
A long hot summer, preceded by a dry winter, created a shortage of hydrogeneration in the western US. This led to double digit natural gas prices, and California's poorly constructed deregulation of the energy market allowed wholesale trading companies like Enron to take advantage of PG&E, leading to their first bankruptcy.
But Commercial Energy withstood this Perfect Storm because of prudent risk management for its customers and itself. And just like California regulators, CE learned a valuable lesson on the desirability to protect from weather driven price spikes.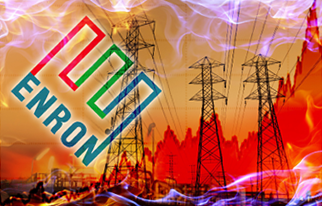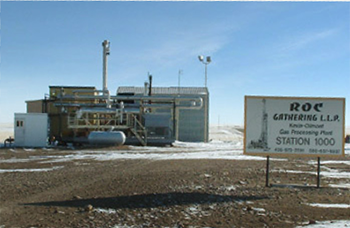 2001
ROC Gathering Acquired - Vertical Integration2
Our Founders believe that asset ownership helps mitigate price risks and provides a solid foundation for capital growth. So four days before 9/11, they closed on the purchase of the ROC Gas Gathering system in Montana which gathers natural gas from over 100 wells. This Made-in-Montana approach supported the growth of CE's customer base and assisted local producers as energy prices crashed, again, this time due to the terrorist attacks on 9/11.
2002
Incredible Growth
Our five year revenue growth serving customers earned us consecutive placements on the INC500 list, the same list other notables such as Microsoft, Domino's, LinkedIn, and Zillow gained their first national exposure when they were still private companies.
While growth for the sake of growth was not our goal, for a start up fighting the largest company in the state of Montana, it was fulfilling that our customers tried us and never left as we grew across the state.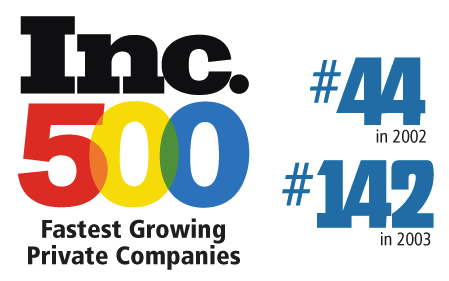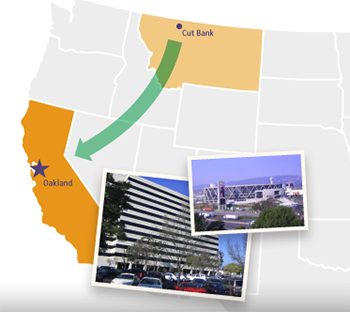 2004
California Expansion
With the hiring of Curry Stypula in 2004, Commercial Energy opened at its still current office across the freeway from the Oakland stadium complex. Applying the same principles of hard work serving ideal customers, while maintaining complete accountability, he developed the initial California sales team and updated our back office processes which relocated to Oakland.
2007
1,000th Customer Added
Our goal of adding one new customer a day, every day for three years went perfectly! We celebrated with a huge customer party at the Oakland A's game with about 800 of those customers and were honored to have a couple of Hall of Famers join our clients and our employees for the party.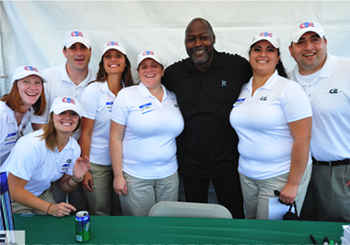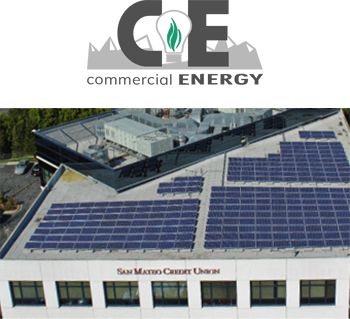 2010
GreenTops Rooftop Solar
Going back to our roots of owning our own production assets to support our energy sales, we designed, engineered and financed our first rooftop solar installation at San Mateo Credit Union. The learnings we accumulated helped us grow our energy services division to assist our clients in evaluating solar offers.
2011
Fleet & Parking Management
When GILLIG bus company, the leading manufacturer of heavy-duty transit buses in the United States, looked to build its own compressed natural gas fueling facility, CE was chosen to manage the project. Since 2011, CE has been involved in evaluating, developing, and building fleet fueling systems for our clients.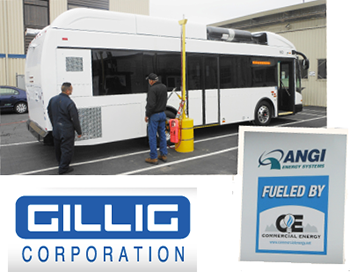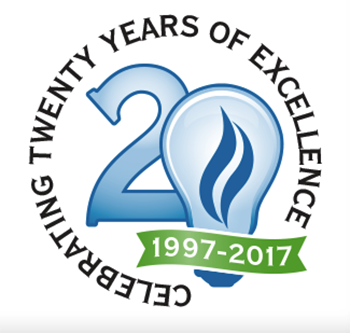 2017
Celebrating 20 Years
Commercial Energy now spans seven utility operating territories throughout the western US. Reducing and optimizing energy consumption is key to lowering overall energy costs and meeting sustainability goals. Whether the largest cost reductions come from simple operational modifications at low or no cost, or larger capital projects that we help finance, Commercial Energy is still the leader in evaluating payback on capital investments to assessing the cost impact from operational changes.
2019
Opening the San Diego Office
Our process and success in Northern California built over 2,000 sustainable business clients in less than ten years with over a 94% annual retention rate and over $80 million in revenue and growing profits. We plan to do the same from our San Diego and Los Angeles offices in half the time.