Utility Bill Audit Big Win for Housing Client
A nonprofit, community-based housing client that shelters, stabilizes, and empowers thousands of the most vulnerable San Francisco residents teams with Commercial Energy to get energy costs under control.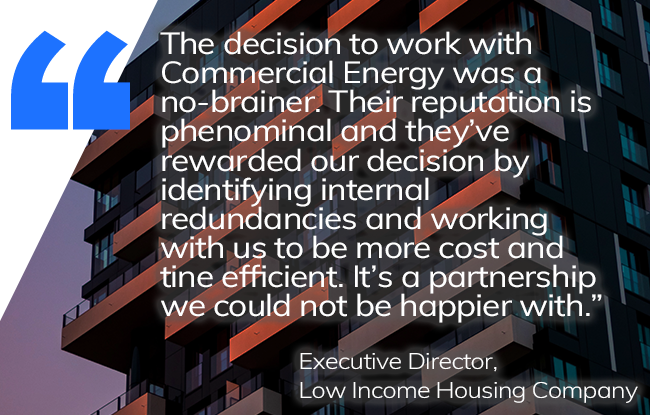 Energy Delivery Upgrades
Utility Bill Audit
Our Client Services Team completed a portfolio-wide energy benchmarking analysis where we systematically evaluated every gas and electric meter across their 1,200+ unit portfolio. We discovered several sites that were spending over 30% more than comparable properties, despite similar consumption patterns. We evaluated load profiles using our proprietary rate engine and converted natural gas and electric meters to optimal rate categories resulting in first-year savings of $72,047. Our process also uncovered a meter that was "grossly misclassified" by the Utility and obtained a three-year refund of $81,022. All of this was done without any mechanical or operational changes.
Regulatory Advocacy
Commercial Energy is responsible for monitoring and managing all California Alternate Rates for Energy (CARE) programs for all of the client's natural gas and electricity accounts. We help identify locations not currently eligible for CARE and evaluate the impact of service changes to make locations eligible. We submit all CARE paperwork at each certification period to ensure no lapse in enrollment and produce a report detailing annual credits received from the Utility. In 2018 the savings attributed to CARE credits totaled $125,060. These funds enable the client to address the needs of their residents through health screenings, academic enrichment programs, and affordable childcare (to name a few).
Energy Supply Upgrade
Controlling Price Shock
Like many affordable housing organizations, our client had limited funding sources, making budgets incredibly important. After reviewing their annual operating budgets and current market trends, we recommended our Natural Gas Fixed Price option, which provides ultimate budget certainty and stabilizes their total energy supply costs. The client implemented this strategy and the safety of this now "known cost" has provided opportunities to fund other necessary capital projects. We also evaluated all options for purchasing programs of electricity, which includes a detailed analysis of their local Community Choice Aggregator (CleanPowerSF) to ensure they receive the lowest rates that they are eligible for.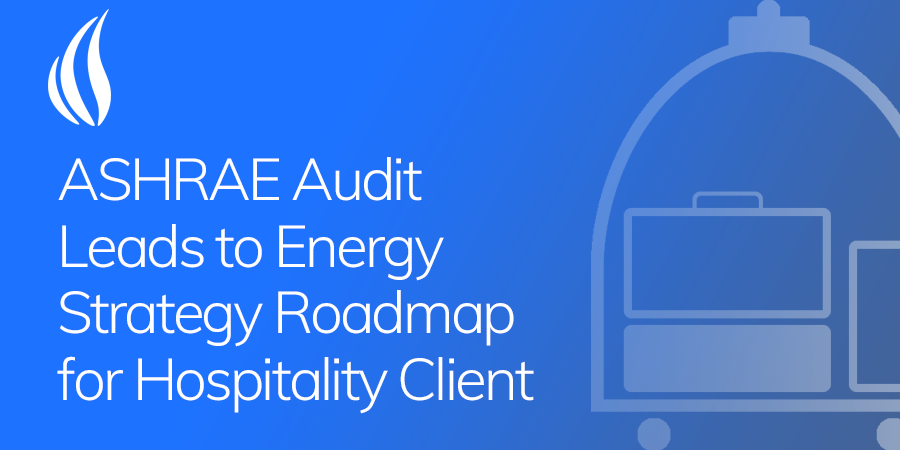 Hospitality
After completing a CE ASHRAE audit, we delivered a customized energy efficiency plan that gets them to their sustainability and budget goals.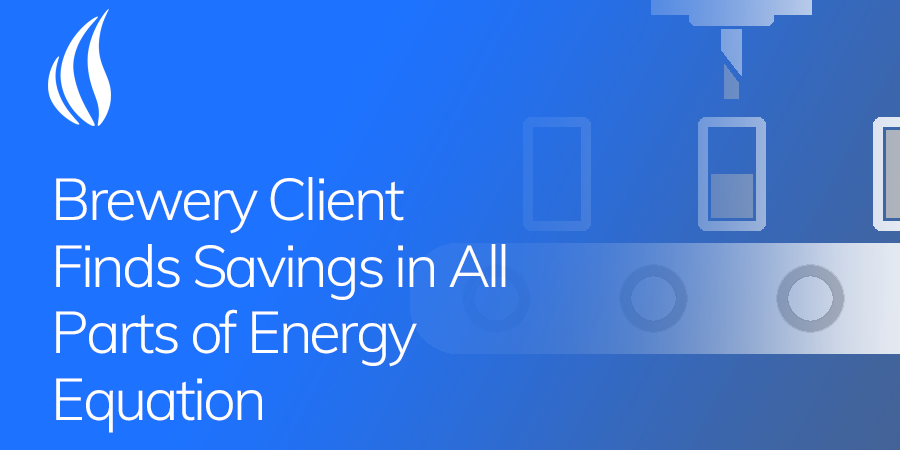 Beverage
Commercial Energy brewery client finds continued savings in the supply, demand, and delivery of energy.